In a significant tech industry revelation, Xiaomi, the renowned Chinese technology company, has announced the official launch date for its much-anticipated flagship Xiaomi 14 series: October 26. Tech enthusiasts and devoted Xiaomi followers worldwide are eagerly marking their calendars, anticipating what has been teased as a transformative milestone for the brand.
This release is not just another product launch but a pivotal juncture in Xiaomi's trajectory. The company has boldly promised a "leap upgrade," hinting at expanding the boundaries of its tech ecosystem. A sneak peek of what's to come was given through a teaser poster showcasing a metallic central frame and a square deco, hinting at an elegant and sophisticated design aesthetic.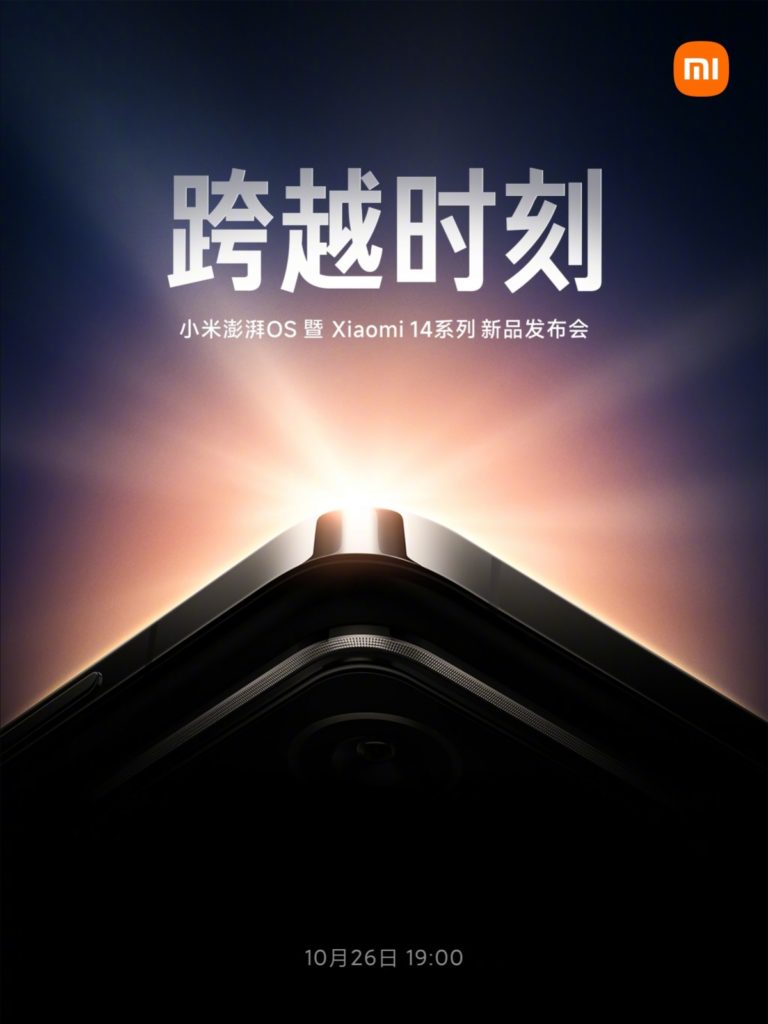 However, the most monumental reveal from this announcement is the collaboration between Xiaomi and the iconic camera brand LEICA. Together, they are on a mission to reshape the landscape of mobile imaging optics. The upcoming Xiaomi 14 series smartphones will be embedded with LEICA's elite Summilux lens. This synergy promises to open new horizons in smartphone photography. It is especially significant for Xiaomi as it stands toe-to-toe with tech titans like Samsung, OPPO, and Google in the high-end market segment.
Xiaomi CEO Lei Jun voiced his excitement about this partnership, stating that the collaboration marks a vital turning point for the company.
Beyond the realm of photography, Xiaomi is set to unveil its HyperOS on October 26. This is not just any operating system – HyperOS has been crafted as Xiaomi's debut cross-platform OS, designed to function across various devices, including smartphones, tablets, smartwatches, and the company's upcoming electric vehicle.
According to Xiaomi executive Cici Wei, HyperOS is arguably "one of the most user-oriented operating systems that Xiaomi has ever created." The foundation for this ambitious project was laid back in 2017, and its primary objective is to become the core of modern, tech-integrated lifestyles, bridging users with their vehicles and living spaces.
As the clock ticks closer to October 26, the global tech community waits to witness Xiaomi's next innovation chapter with bated breath.